January 20-21, 2023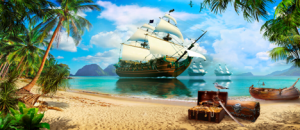 The Pirates are coming!
Lets have some fun at 31 N&S Mid-Winter Convention.  Friday Fun Night:  This year's theme will be a Pirate theme with good food, music, dancing.  Dress will be causal (dress as a pirate if you choose), so relax, have fun and enjoy yourself.
Welcome to our Special Guests!

International Director Lee Vrieze and his wife Mary from Jim Falls, Wisconsin. 
Welcome to Greenville, North Carolina
Friday Fun Night Entertainment

The Mighty Saints of Soul


From left to right: Randy Hignite, Danny Garner, Jim Heidenreich and Bob Hale. Formerly The Avengers during the late 1960s, which eventually became The Band of Oz in 1970, one of the most successful groups in the Southeast. Since then, we have collaborated with numerous other bands and musicians, including The Avengers, The Embers, Lighthouse, and Sheryl Rouse. We played as Jackie Gore and The All Starz during the mid-2000s. See Program Book for more.
Click on the link below for information